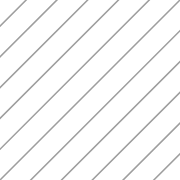 Our Practice areas
Types of Real Estate Law Cases We Handle
Akron Real Estate Attorney
Help to Navigate Your Ohio Real Estate Issues
At The Law Office of Benjamin W. Zushin, we understand that real estate law can be complex and overwhelming. We are here to provide our clients with the legal advice and representation they need to protect their interest, finances, and peace of mind.
Our experienced Akron lawyer is well-versed in Ohio real estate law and can provide advice, guidance, and representation for:
Purchase & sale agreements
Leases & rental agreements
Litigation
And more!
If you simply need advice on a real estate matter, you need assistance with the process, or you need skilled legal representation to keep a dispute from going to litigation, you can rely on The Law Office of Benjamin W. Zushin. Please don't hesitate to find out how we can help you with your specific real estate issue.
Start with a free consultation! Call (330) 886-4672 today or reach out to us online, describing your case and legal goals.
Our testimonials
Hear From Past Client's We've Helped
At The Law Office of Benjamin W. Zushin, we want to help our clients feel confident about the legal process ahead as we help them to better their futures. Hear directly from clients to see how we've done at fulfilling this mission.
"Not Someone That Gets Easily Pushed Around"

Ben Zushin is a strong defense attorney that I have been able to see in action numerous times. He is someone to pay attention to in a trial setting, and not someone that gets easily pushed around.

- C.B.

"Thoroughly Explained Everything"

Ben was so helpful to my sob during my case. He thoroughly explained everything he needed to know and helped him to fully understand the next steps at each junction.

- S.B.

"Honest And To-The-Point"

His answers are honest and to-the-point. Ben is a self-disciplined individual who has a diverse field of knowledge and knows when a sense of urgency matters.

- J.P.

"In Good Hands"

I knew that my family was in good hands from the first time that we spoke. From there, he communicated with me at all times, kept us in the loop, and got us an amazing resolution.

- C.S.
Prepared for Anything
Experienced, Trial-Tested Representation for Real Estate Disputes
We know that for many people, the goal is to resolve your real estate dispute outside of the lengthy and costly litigation process. However, if the other party drags the case out, you don't want to be caught unprepared for the process ahead. At The Law Office of Benjamin W. Zushin, we know how to resolve contract and property disputes amicably, but we also know how to make sure your case is always trial-ready if the need arises.
This extra level of preparation only strengthens your case, even if we're able to successfully evade litigation. If you're already embroiled in real estate litigation, then you need to make sure you have a proven trial attorney on your side. Whatever your case may be, you can find this prepared real estate attorney when you turn to our Akron real estate law firm.
We Offer Affordable Services

We Provide Free Consultations

Former Prosecutor Experience
Dedicated to Your Best Interests
Affordable Real Estate Law Services in Akron, Ohio
When it comes to incredibly important matters such as your real estate agreements and assets, you can't afford to be without sound legal counsel. However, you shouldn't have to feel financial strain just to protect your rights and interests in the legal process. At The Law Office of Benjamin W. Zushin, you don't have to choose between hiring a reliable attorney and going it alone, just to avoid breaking the bank.
We pride ourselves not only on our dedication to our clients and representing them with zeal and tenacity, but we also make sure that we keep our services as accessible as possible, so that those who need qualified representation always have a legal advocate to rely on. Beginning with a free consultation, we work to make sure our clients aren't pressured into making any decisions that go against their financial well-being. Discover for yourself how we can provide the client-centered services you need.
Call (330) 886-4672 The Law Office of Benjamin W. Zushin today to reach our Akron real estate attorney and request your free consultation.