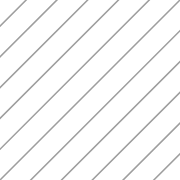 Our Practice areas
Types of Criminal Defense Cases We Handle
Akron Criminal Defense Attorney
Get Quality, Trial-Tested Legal Defense in Summit County from a Former Prosecutor
Whether you're dealing with a traffic violation and your license is at risk, or you've been accused of a violent offense and your reputation and future are at stake, you need to make sure you have a defense lawyer who is backed by proven experience. At The Law Office of Benjamin W. Zushin, our attorney is a former prosecutor who knows how the government will be approaching your case, and he can leverage this insight to your advantage. Not only can Attorney Zushin build a strong, proactive defense because of this, but he can also ensure that your defense is trial-ready. A proven trial lawyer, Attorney Zushin knows from the start how to build a case and gather the evidence necessary to successfully represent you in trial if that's what it takes to protect your rights and liberty.
However, beyond skill, you also need to know that you've found a legal advocate who will truly be your champion, someone who not only has all the right credentials and insight, but who will also be zealous about your rights and passionate about your defense. Attorney Zushin is an advocate who cares about clients and their futures. He founded this firm with the mission of ensuring that the government doesn't abuse its powers against you or your loved ones. We will work to ensure that justice is obtained for you.
Learn more in a free consultation! Call (330) 886-4672 today.
Our testimonials
Hear From Past Client's We've Helped
At The Law Office of Benjamin W. Zushin, we want to help our clients feel confident about the legal process ahead as we help them to better their futures. Hear directly from clients to see how we've done at fulfilling this mission.
"Not Someone That Gets Easily Pushed Around"

Ben Zushin is a strong defense attorney that I have been able to see in action numerous times. He is someone to pay attention to in a trial setting, and not someone that gets easily pushed around.

- C.B.

"Thoroughly Explained Everything"

Ben was so helpful to my sob during my case. He thoroughly explained everything he needed to know and helped him to fully understand the next steps at each junction.

- S.B.

"Honest And To-The-Point"

His answers are honest and to-the-point. Ben is a self-disciplined individual who has a diverse field of knowledge and knows when a sense of urgency matters.

- J.P.

"In Good Hands"

I knew that my family was in good hands from the first time that we spoke. From there, he communicated with me at all times, kept us in the loop, and got us an amazing resolution.

- C.S.
Well-Rounded, Tailored Defense
Work with a Criminal Lawyer Who Takes the Time to Craft the Right Defense Strategies for Your Case
We understand that not only is each client that we represent unique, but so too are the particulars of their criminal charges and possible defenses available to you. Whether we are defending our client from accusations of drunk driving when they have prior convictions or someone is facing the criminal justice system for the first time due to a misdemeanor charge, we understand what is stake. We will make sure we diligently investigate your case and carefully collect evidence without making assumptions or passing judgment ourselves, while ensuring that the court hears your version of events and the government doesn't encroach on your rights.
We can take everything into account. Depending on the judges involved, it may be necessary to take a slightly different tack in order to address the issues that matter more to a specific judge. If you have the option of completing certain programs in lieu of incarceration, we can pursue alternate sentencing if that is the right move for you. Our Akron defense lawyer knows how to get your charges reduced or dismissed entirely.
We Offer Affordable Services

We Provide Free Consultations

Former Prosecutor Experience
Legal ADvocacy That's Accessible
Affordable Criminal Defense in Akron, Ohio
At The Law Office of Benjamin W. Zushin, we know that all the qualifications in the world and a proven track record only mean so much if the people who need high-powered defense aren't able to afford it. When you're staring down charges and the possibility of a criminal conviction on your permanent record, you shouldn't have to choose between hiring a competent, dedicated defense lawyer and your financial solvency. We take care to ensure that our legal services are accessible for the accused, keeping our rates affordable.
This starts with a free consultation where we can review your case with you, touch on some of your legal options, and you can decide if our defense firm is the right choice for you, free of any obligation to choose us. From the start through to the finish of your case, we want you to be confident that we are both the right legal decision to make as well as the right choice for your financial well-being. Please don't hesitate to find out for yourself how we can help you get past your criminal charges with the best result possible.
Don't wait to get your risk-free, no-cost consultation. Request a free case review online or reach out to our Akron criminal lawyer by calling (330) 886-4672 today!